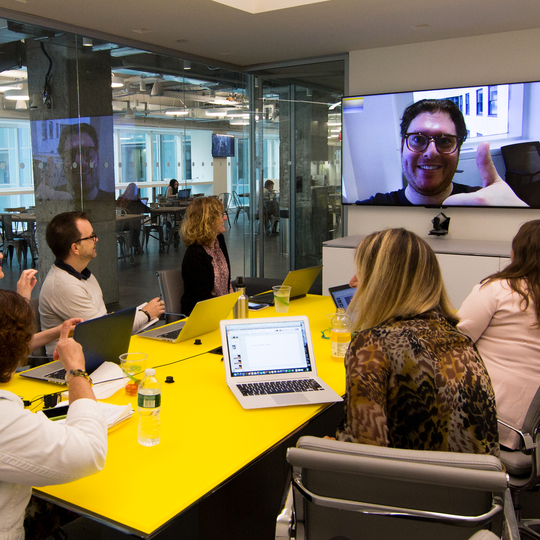 Today, we're excited to announce the acquisition of Limes Audio. The Limes Audio team builds technology that makes voice communication systems sound better, so that you can hear the person you're talking to, and they can hear you.
As more and more businesses adopt our video conferencing solutions, powered by Chromebox for Meetings and Google Hangouts, it's critical that we provide a great audio experience. With G Suite customers now relying on video communications for their day-to-day meetings, it's more important than ever to ensure low-cost, high-quality audio.
One of the biggest challenges to a great video meeting is the audio quality. Conference rooms today come in all shapes and sizes and that can provide a challenge for acoustics. Additionally, a poor internet connection can hamper voice quality in video conference calls. Limes Audio has been building solutions that remove the distracting noise, distortion and echoes that can affect online video and telephony meetings, improving the overall online conference experience.
We're excited to work closely with the Limes Audio team to introduce new solutions that offer our customers the best online voice quality on the market.
Welcome Limes Audio!