Close more offers in less time
Zoho CRM offers you a 360 degree view of your complete sales cycle. Identify trends, discover opportunities, increase efficiency and reduce search costs with the correct answers in real time.
Free registration
Attract, retain and dazzle more clients
Grow your business in a customer-focused organization
Automatizar. Sé productivo
Seguimiento actividades de venta
Conéctate con tus Clientes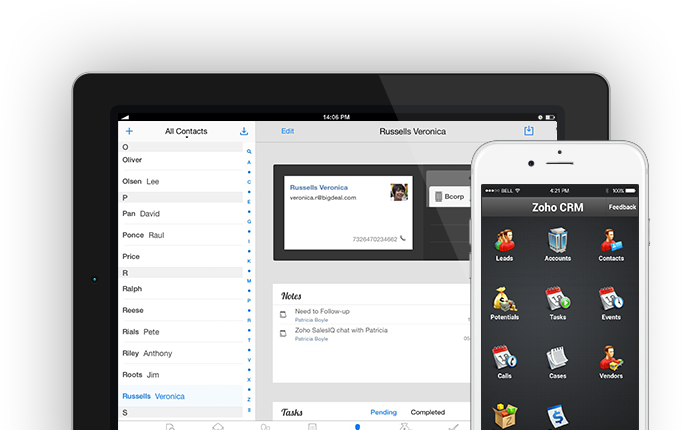 Go Mobile. Take CRM with you
On an airplane or at a remote location? Have access customer data from your mobile phone and stay up to date – even in offline mode.