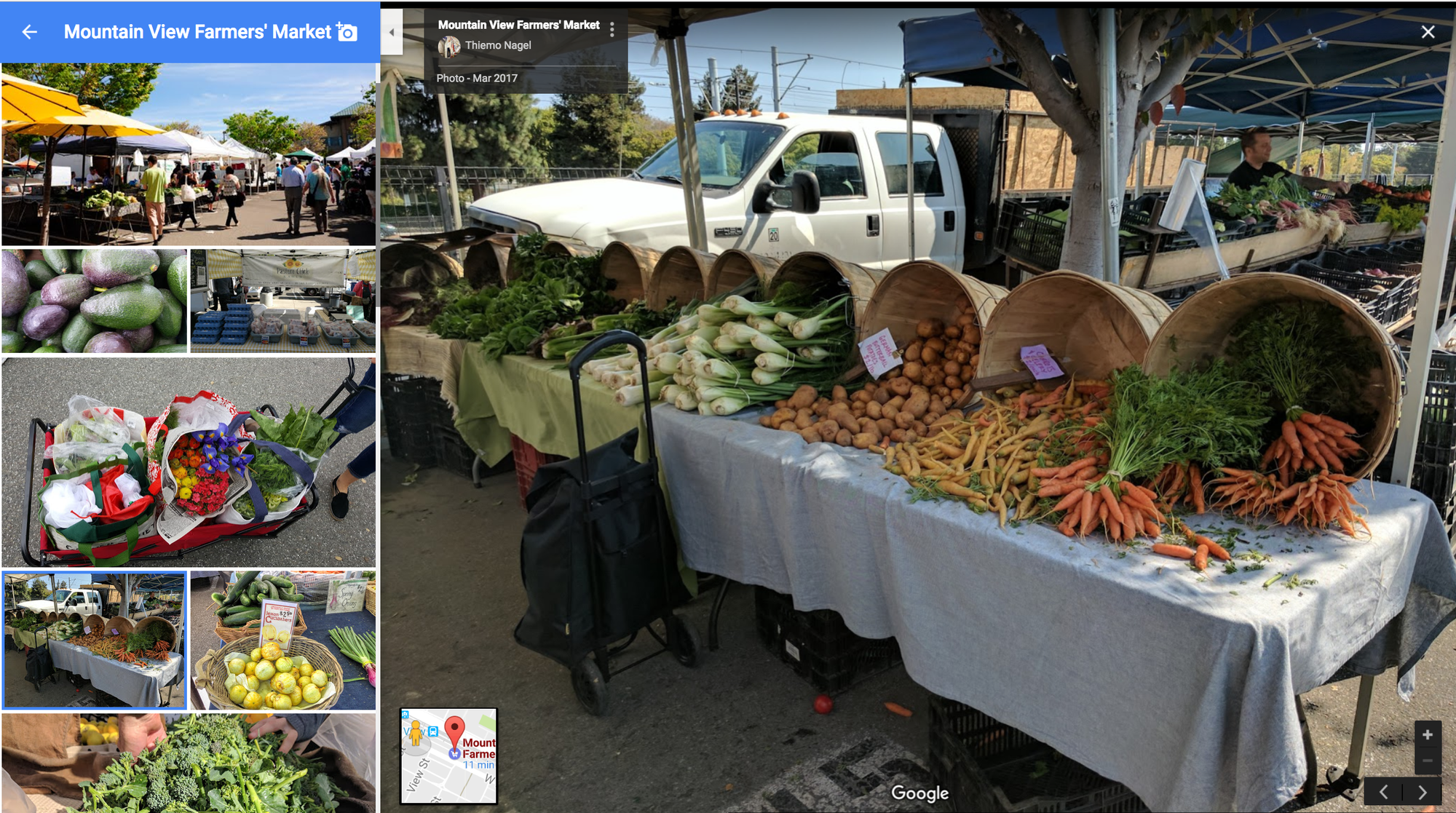 Spring is my favorite time of year. The flowers are blooming and my local farmers market begins to buzz with smiling faces and seasonal produce. On my recent trip, I took a bunch of pictures and was eager to invite my family who lives on the other side of the globe to wander through my local farmers market. Flipping through static photos doesn't quite bring it to life—you really want others to feel what it was like to shop perfect produce in the sunshine.
Today we're announcing a simple way to share your perspective, with a new «Street View ready» certification standard integrated with 20 new 360-degree cameras coming to market in 2017. Whether you're sharing your experience at a local market or on your recent vacation, publishing high-quality, interactive imagery no longer requires significant time and effort—all you have to do is get one of the cameras, download the Street View app and start creating. You can walk, run, bike, drive—even ride a horse—while we do the heavy lifting of connecting each frame of your video into a traditional, interactive Street View experience.
The cameras, which will be released over the coming months, all meet one of four new "Street View ready" standards, giving you the flexibility to choose the best way to upload imagery based on your interests.
Street View mobile ready: 360 cameras that can publish Street View directly from a mobile app—without requiring a desktop workflow

Street View auto ready: 360 cameras tailored for vehicle-based collection with the highest accuracy

Street View vr ready: 360 cameras or systems that collect geometry in addition to generating sets of connected 360 photos

Street View workflow ready: Publishing tools (sometimes bundled with cameras) that can upload to Street View accounts
To learn more about each of our Street View ready standards, visit our developer website. In addition, many industry partners will be debuting their Street View ready hardware and desktop applications this week at our Street View Summit in Tokyo, Japan.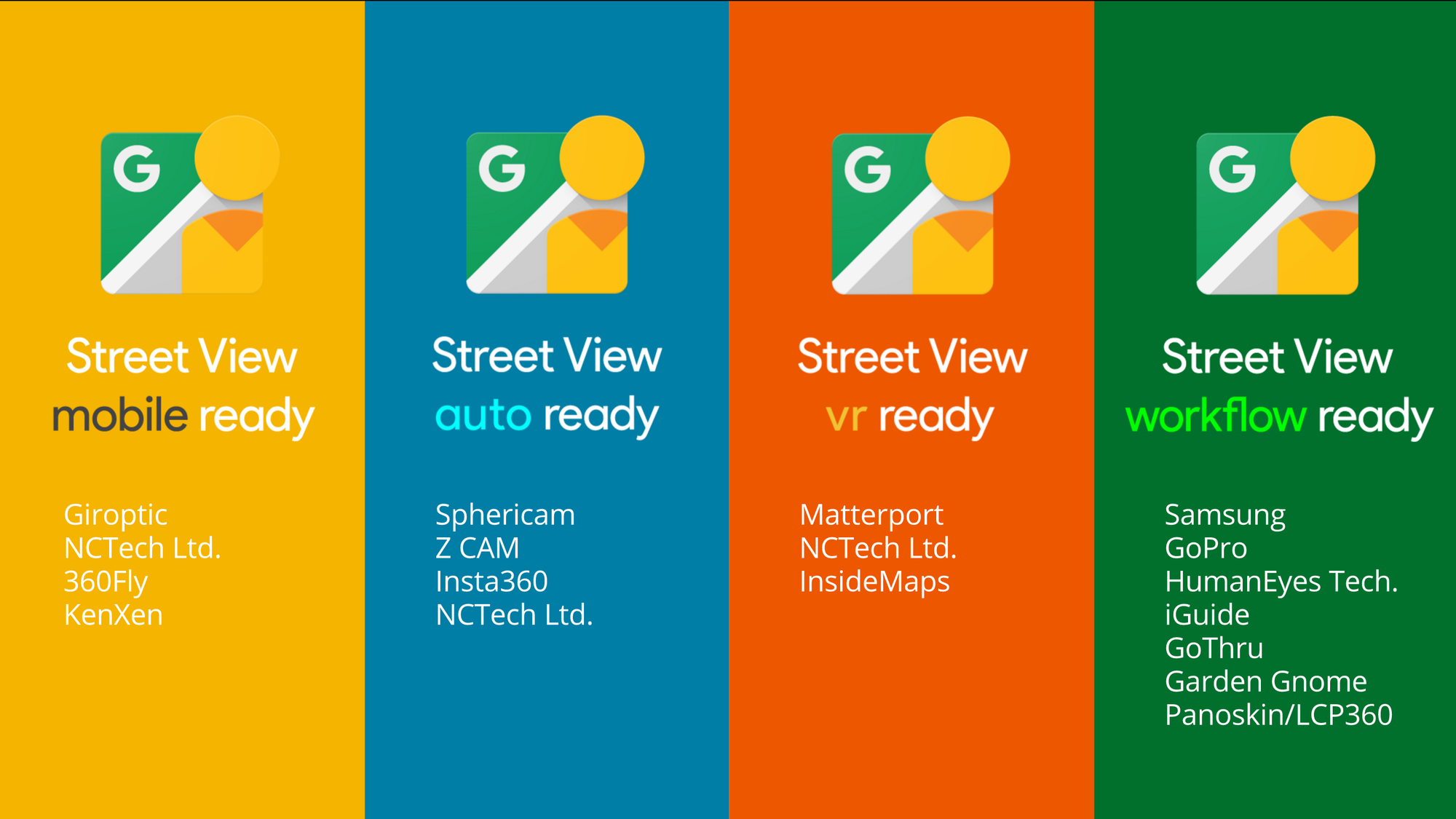 These tools are for anyone. Whether you're an avid traveler or a professional photographer enrolled in our Street View trusted photographer program, Street View ready will give you what you need to recreate a place or space and invite others in.