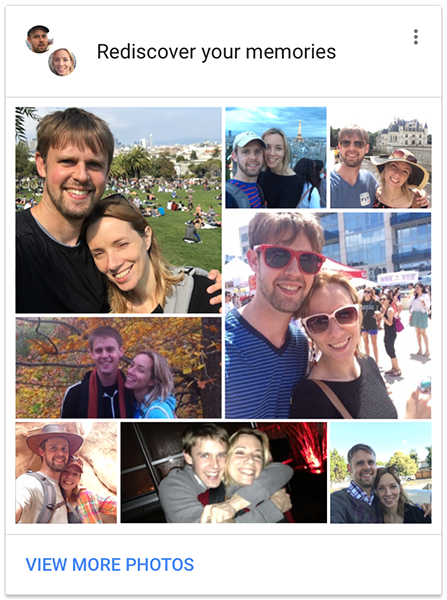 Today we're bringing you four new features for Google Photos — three new ways for you to relive and the share moments that matter, and a quick way to fix some of those pesky sideways photos in your collection.
First, Google Photos will now help you rediscover old memories of the people in your most recent photos. As your photo library continues to grow, we hope that features like this one make it easier to look back at your fondest memories.
Second, we're making it easier to look over the most recent highlights from your photos. If you take a lot of photos of your child, for example, you may occasionally get a card showing the best ones from the last month. (Hint hint: grandparents would love to see these!)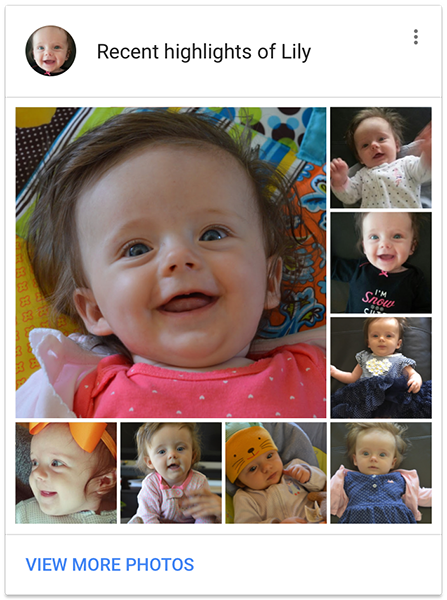 Third, we've always made animations from photos, but now we make animations from your videos, too. And not just any videos. We look for segments that capture activity — a jump into the pool, or even just an adorable smile — and create short animations that are easy to share.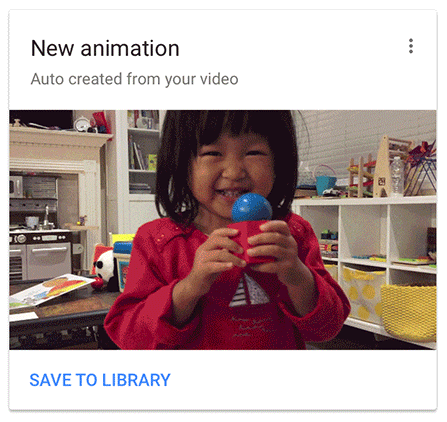 Finally, when we find sideways pictures in your collection, you'll get a card that helps you easily put them right side up.