Take a virtual step into Abbey Road Studios 8 años ago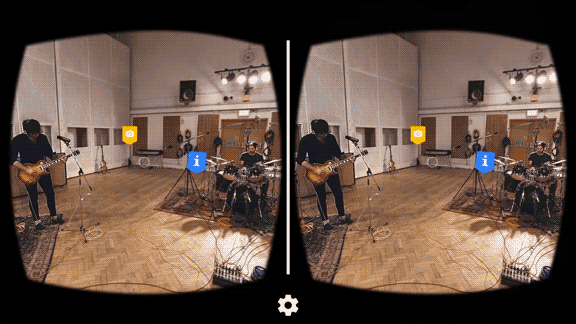 To get this virtual reality experience, download the app on Android (iOS coming soon), then start your journey with a nine-part guided tour narrated by Giles Martin, the son of the late Beatles producer, George Martin, who shares the history of the studios from the 1930's to present day.
After the tour, you can quite literally move around the studios at your leisure to see hidden treasures like Studio 3's Mirrored Drum Room, where the mirrors help to create a close, bright and loud sound quality. Uncover one of Abbey Road's Mastering Suites, where a record gets its finishing touches before a release. In Studio 1, experience what it's like to be in a recording session with the London Symphony Orchestra with surround sound.
With Inside Abbey Road for Cardboard, you can get even closer to the history, stories and innovation of the most famous music studios in the world.
Posted by Tom Seymour, Creative Lead and VR sightseer, Google Creative Lab London
https://3.bp.blogspot.com/-e6n8OBG9qn8/VvxsceGGcgI/AAAAAAAASGQ/ulbZa58NrEU2QvROv0bxmL991NijWP6Kg/s1600/Inside%2BAbbey%2BRoad.jpg Tom Seymour Creative Lead Google Creative Lab London