"Stranger Things" are happening in Google Allo 7 años ago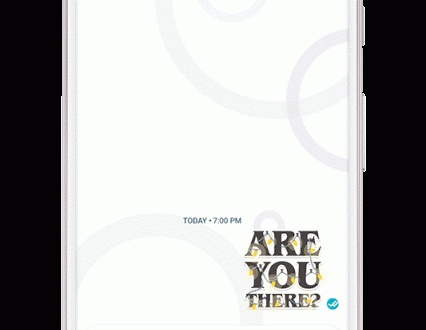 These stickers aren't the only new thing in Google Allo this week. You can now reply to messages directly from your notifications on Android and iOS. So if you're cooking up a French Onion Barb, you don't have to stop what you're doing to reply back to friends.
We've also added support for Android N so you can take advantage of its features. With split-screen mode you can now chat with friends and rewatch season one at the same time. App shortcuts help you quickly start a new conversation from the home screen. And for iOS users, we've brought the ability to doodle on your photos to iOS, so you can craft a masterpiece before sharing in Google Allo.
Beware the flickering lights, and have a safe and happy Halloween!
P.S. Google Allo will help you unlock your powers today in New York City. Stay tuned to Google on Twitter for a hint on where the drop-off from Hawkins National Laboratories will take place.
Posted by Amit Fulay, Group Product Manager https://4.bp.blogspot.com/-qATCBx-54JA/WBOkX0dnQmI/AAAAAAAATNA/9wi6VW6mSTYfiXC6a5LzA2GWCf_otJlcACLcB/s1600/Stranger%2BThings%2BAllo%2BStickers_Hero.jpg Amit Fulay Group Product Manager Google <!– INSTRUCTIONS Enter info below to be used in google.com/about site blog syndication. Leave elements empty if there is no valid data. Example: https://4.bp.blogspot.com/-qATCBx-54JA/WBOkX0dnQmI/AAAAAAAATNA/9wi6VW6mSTYfiXC6a5LzA2GWCf_otJlcACLcB/s1600/Stranger%2BThings%2BAllo%2BStickers_Hero.jpg Amit Fulay Group Product Manager Google –>