In keeping with the holiday spirit, we'd like to give our users some treats. Check out Writer's new enhancements and innovations:
1. See more details about your Collaborators.
Back in July, we introduced Access Receipts to Writer, so document owners could check at a glance whether collaborators had viewed a document.
With the latest update, see exactly when a Collaborator has viewed your document.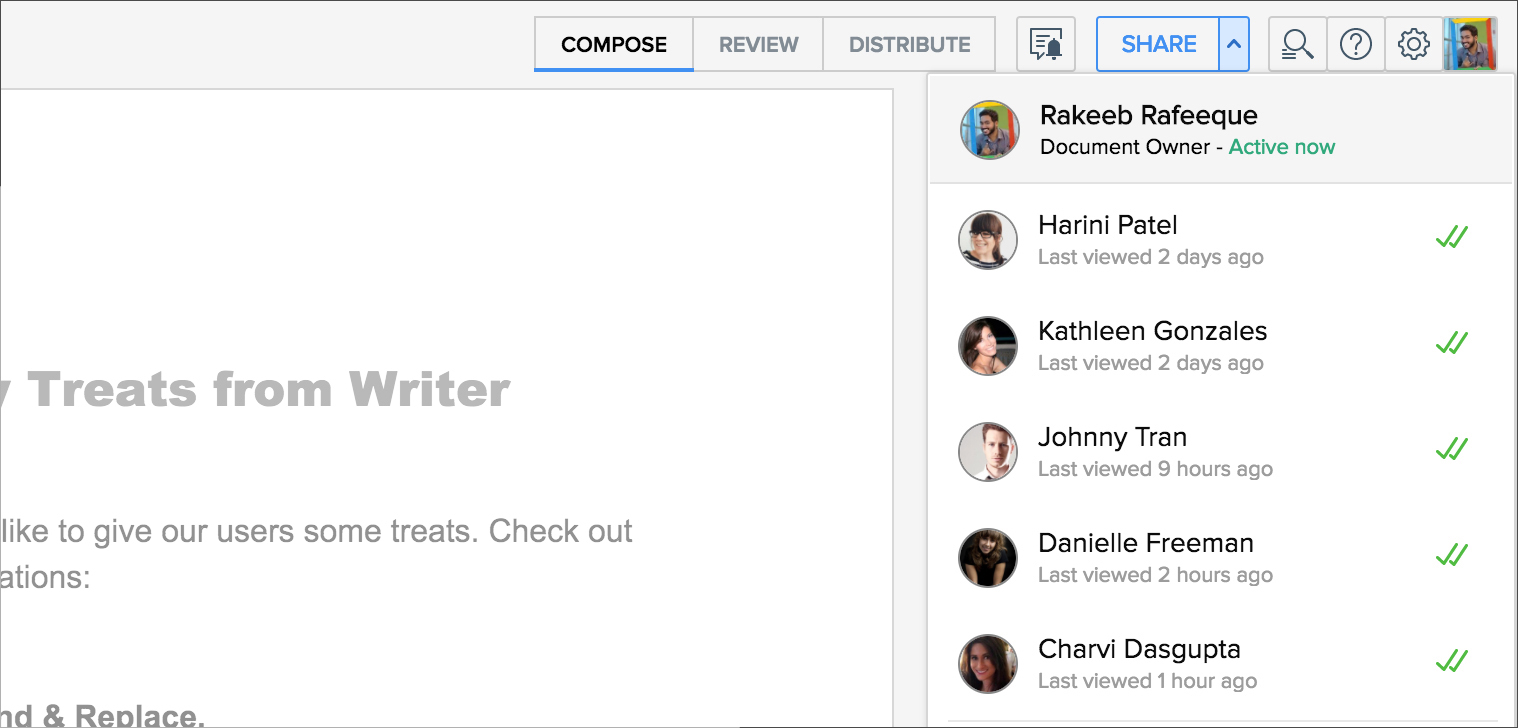 2.

Grid is good.
Resize and align images, text boxes, and others elements with increased precision. Setting up Layouts have never been easier.

3. Work fast with Quick Seek and Find & Replace.
In October, we introduced Quick Seek, an effortless way to navigate through your text selections. Our users responded loud and clear: They love this small yet smart innovation, and we couldn't be happier.

And today, we're thrilled to bring it to Find & Replace. Search for a word, and quickly see where the same word has appeared across your document.

To do this, Go to Find & Replace by pressing command+F (macOS) or ctrl+F (Windows).
4. Control your page breaks.
Navigate across your document with fewer scrolls with Hide Page Break. Remove page breaks to see an entire document. Add them back whenever you need just as easily.

5.

Get a better view of your document.
We're excited to add three new ways to see your work:
a. Fit Width, for Writers and large-screen users, automatically resizes the document to fill the entire screen for easy viewing.
b. Fit Page to Window, for oversized documents, automatically fits the document page into your window, no matter its size, so you can see each page in an instant.
c. Custom Zoom, for when you need to zoom in on just the details.
6.

A few more stocking stuffers.
We have a few more tricks up our sleeve. Check out these exciting enhancements:
a. 'Send me a copy'
When you email your colleagues via Notify Collaborators, send a copy to yourself too. To do this, Click on
icon > Enter your collaborators' names > Choose 'Send me a copy' option and click 'Send'.
b. Additional Fonts for Indian Languages
We're delighted to add Lohit Web Fonts to our ever-growing Font Library. Now we support 11 Indian languages: Assamese, Bengali, Gujarati, Hindi, Kannada, Malayalam, Marathi, Oriya, Punjabi, Tamil, and Telugu.
c. Improved Export Fidelity
Now you can export all your web fonts, table themes, and document styles with confidence and say goodbye to messed up formatting.
d. Flexible Table alignment
Now you can align your table with complete flexibility. Use Page Margins to adjust your table indentation the way you want.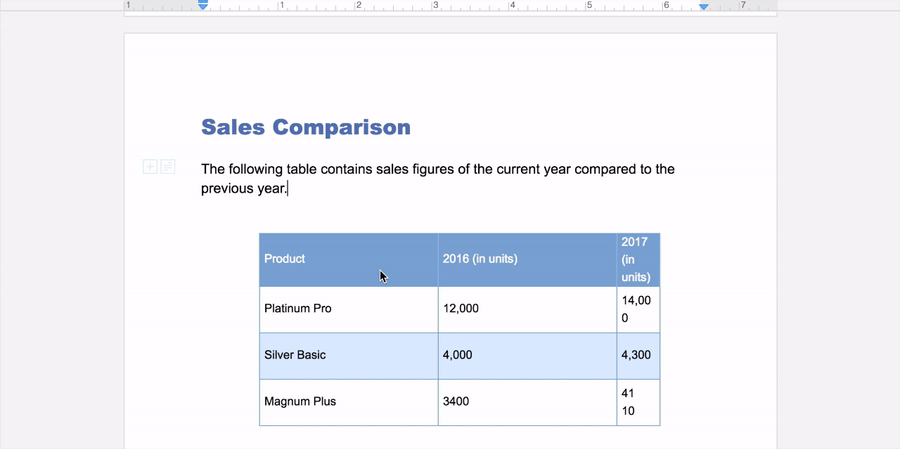 e. Dynamic Cursors
Now your cursor color automatically changes according to the page background.

That's all for now, but we'll be back soon with more exciting announcements.
Happy Holidays from all of us at Team Writer.