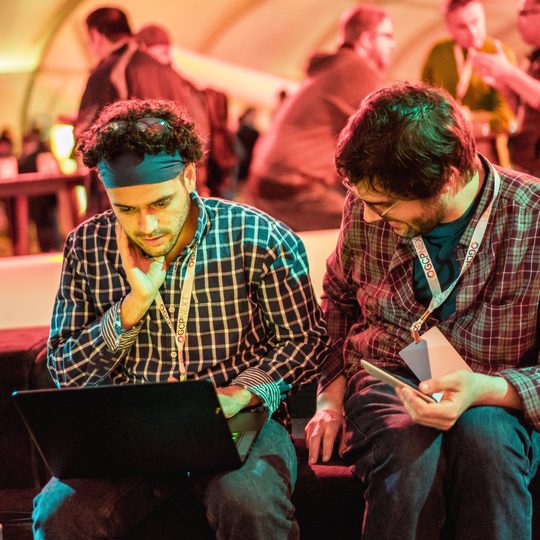 We're eight weeks out from the most influential cloud conference of the year, and today we're excited to announce new keynote speakers. On March 8-10, 2017, Google Cloud Next '17 will bring together thousands of developers, partners, customers and IT professionals with industry leaders and experts from Google at Moscone Center West in San Francisco.
Next '17 is a unique opportunity to hear from the Google leaders who are helping define the future of the cloud, including Diane Greene, SVP of Google Cloud; Urs Hölzle, SVP of Technical Infrastructure, Google Cloud; Brian Stevens, VP of Cloud Platforms and Prabhakar Raghavan, VP of Apps, to name a few.
In addition, we're excited that Sundar Pichai, CEO of Google and Eric Schmidt, Executive Chairman of Alphabet will be sharing their vision in keynotes at Next.
You'll also have the chance to hear from some of the brightest minds in technology, including Fei-Fei Li, Chief Scientist for ML/AI, Google Cloud and Professor of Computer Science at Stanford; Vint Cerf, Google's Chief Internet Evangelist and Sam Ramji, VP of Compute and Developer Services, Google Cloud. We have more exciting industry leaders that will be joining us onstage, so stay tuned for more updates.
We've planned three packed days of content, sessions, talks and tracks to share what's next for Google Cloud and the industry more broadly. Day one will focus on our vision and business strategy, day two will share Google's cloud technology and product roadmap and day three of Next '17 will center around the cloud ecosystem and why we're committed to building an open cloud.
Beyond the keynotes, Next '17 offers opportunities to engage in hundreds of sessions, code labs, solutions workshops, machine learning activities, technical training, bootcamps and certification programs. Participate in more than 250 technical sessions led by Google experts paired with customers and partners. You can learn about everything cloud, from using cloud machine learning and container development on Google Cloud Platform (GCP), to building with an API-first architecture, to creating G Suite add-ons.
Ready to register? Take advantage of early bird pricing ($500 discount!) until January 17.
We look forward to welcoming you in March.