From antiques to pizza, see what went into making this year's masterpieces for Doodle 4 Google 8 años ago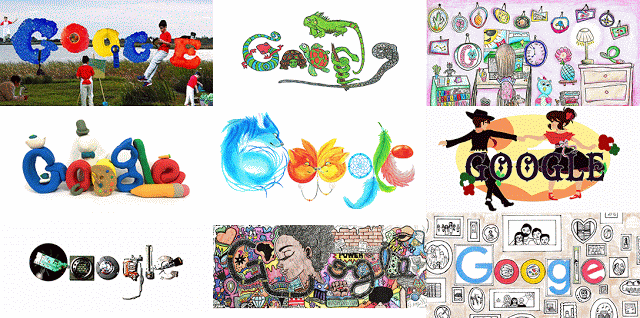 Now, our finalists need your votes for a shot at having their doodle make it onto the Google homepage. Starting today through Feb 22, head to the Doodle 4 Google site to vote for your favorite artwork for each grade group. On March 21, we'll announce the winner and four runners-up—and you'll see the winning doodle on google.com.
Check out this year's talented set of finalists and vote for your favorite!
Posted by Ryan Germick, Doodler and non-traditional media enthusiast
https://1.bp.blogspot.com/-n1T7wJ8BU3s/VrQuNJBNVeI/AAAAAAAAR0k/uecYY5zg3LQ/s1600/D4G.gif»
Ryan Germick
Doodler
AUTHOR TEAM