Celebrating My Account's first birthday with improvements and new controls 8 años ago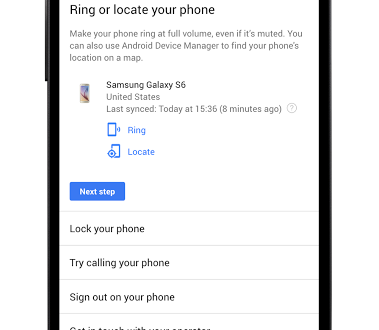 New ways to access My Account
People are increasingly using their voices to navigate apps and services—for example, mobile voice searches on Google have tripled in the past two years. So, we're making it easier to get to My Account just by using your voice. In the latest Google app you can simply say, "Ok Google, show me my Google account," and we'll take you right there. This is available today in English, with other languages coming soon.
We're also making it easier than ever to find My Account by searching Google. Coming soon, you'll be able to simply search for your own name, and if you're signed in, you'll see a shortcut to My Account.
When you entrust your data to Google, you should expect powerful security and privacy controls. These features are just the latest in our ongoing efforts to protect you and your personal information. We'll continue to make updates based on your feedback.
Posted by Guemmy Kim, Product Manager, Account Controls and Settings https://3.bp.blogspot.com/-vIUHbY4iisE/V04c8WG9lAI/AAAAAAAASaU/1WErcDVt8WAxBLwRZ6n68bJlDWYH9VJ-QCLcB/s1600/Security.jpg <!– INSTRUCTIONS Enter info below to be used in google.com/about site blog syndication. Leave elements empty if there is no valid data. Example: https://3.bp.blogspot.com/-vIUHbY4iisE/V04c8WG9lAI/AAAAAAAASaU/1WErcDVt8WAxBLwRZ6n68bJlDWYH9VJ-QCLcB/s1600/Security.jpg Abbi Tatton Editorial Elf Google –>