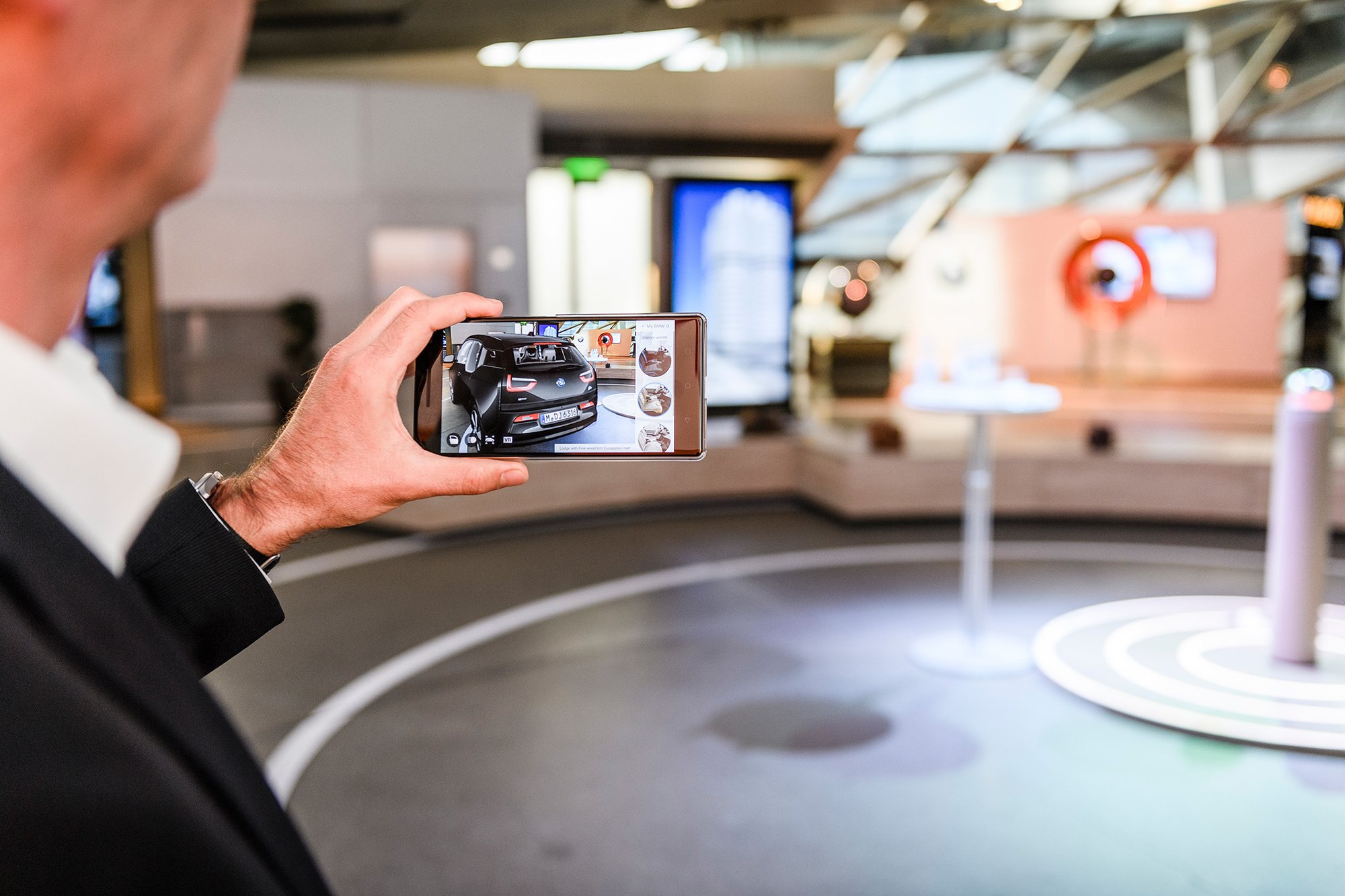 Purchasing a car can be a huge decision, and there are seemingly limitless options, from the technology and machinery under the hood to the colors and options that make it yours. Reading about cars online can be helpful, but it doesn't give you the full experience of what it will be and look like. Test drives are another way to go, but often a dealership doesn't have a car with all the specifications you want.
BMW Group wants to make car shopping easier and more experiential, so with the help of Accenture, they built the BMW i Visualiser, a Tango enabled app that allows you to configure, customize and walk around a BMW i3 and i8 before you buy one. Within the coming weeks, you can try out the app with a Product Genius in select BMW dealerships internationally including the US, UK, Germany, Norway, Spain, Italy, Poland, Belgium, Netherlands, China and Japan. And later in the year, you'll be able to download the app on Google Play, so you can design your car from anywhere.
So far, the new BMW app has been tested at a dealership in Munich where Product Geniuses were up and running with the new Tango app in minutes. The app provides an immersive experience for potential buyers. Andrea Castronovo, BMW Group Vice President of Sales Strategy and Future Retail says, "In our initial tests, as people entered the car virtually in the app, we saw them ducking down, as if there really were a roof there for them to bang their heads on. It's that level of detail which means this technology offers the customers real added value."
Being able to visualize and experience the car like this means the app helps customers in a way no printed list of option or pictures on a computer screen can. Castronovo explains, "You can list out a car's features on a sheet of paper or a webpage, but this doesn't help customers with the emotional side of their decision-making process. To create that emotional connection, people really need to experience a car. Videos can help, but Tango gives people a much more immersive experience."
We're excited to see how companies like BMW are adopting Tango and smartphone augmented reality technology to help people shop more effectively in stores and at home. You can experience similar AR apps on Tango enabled devices including the Lenovo Phab 2 Pro and the Asus ZenFone AR coming soon.